Main information:
Publications
Leaflets – free download (pdf-files)

Würzburg
Würzburg Residence and Court Gardens
Marienberg Fortress
Veitshöchheim Palace and Court Garden
---
The following titles and a large selection of other interesting publications can be found at the
You can also send your order to the following address:
Bayerische Schlösserverwaltung, Postfach 20 20 63, D-80020 München
Telephone +49 (0) 89 - 1 79 08 -165 or -0, Fax +49 (0) 89 - 1 79 08 -190
shop@bsv.bayern.de
Our current

list of publications can be downloaded as a pdf file (only in German).
---
When you click on the picture of one of the following publications, you will be directed to the corresponding page of our online bookshop. Here you will find the current price and a quick and convenient system for placing your order.
Official guide
Bayerische Verwaltung der staatlichen Schlösser, Gärten und Seen (Ed.)
The Würzburg Residence and Court Gardens
Official guide
– available also in

German,

French,

Italian,

Japanese and

Spanish –
---
Further publications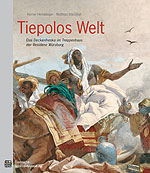 Helmberger Werner, Staschull Matthias
Tiepolo's world
The ceiling fresco in the staircase hall of the Würzburg Residence
Coffe-table book, Munich 2008
– available also in

German –
---
CD-ROM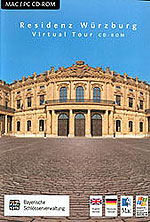 Residenz Würzburg – Virtual Tour
In this virtual tour you will experience the Residenz of Würzburg from a brand new perspective. The photographs were made with a 360degree spherical camera and will present you a detailed view of the beautifully construced rooms in this impressive monument.
---
Poster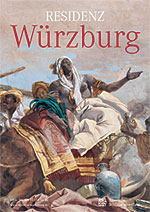 Residenz Würzburg
Poster (c 59 x 84 cm)
| top |